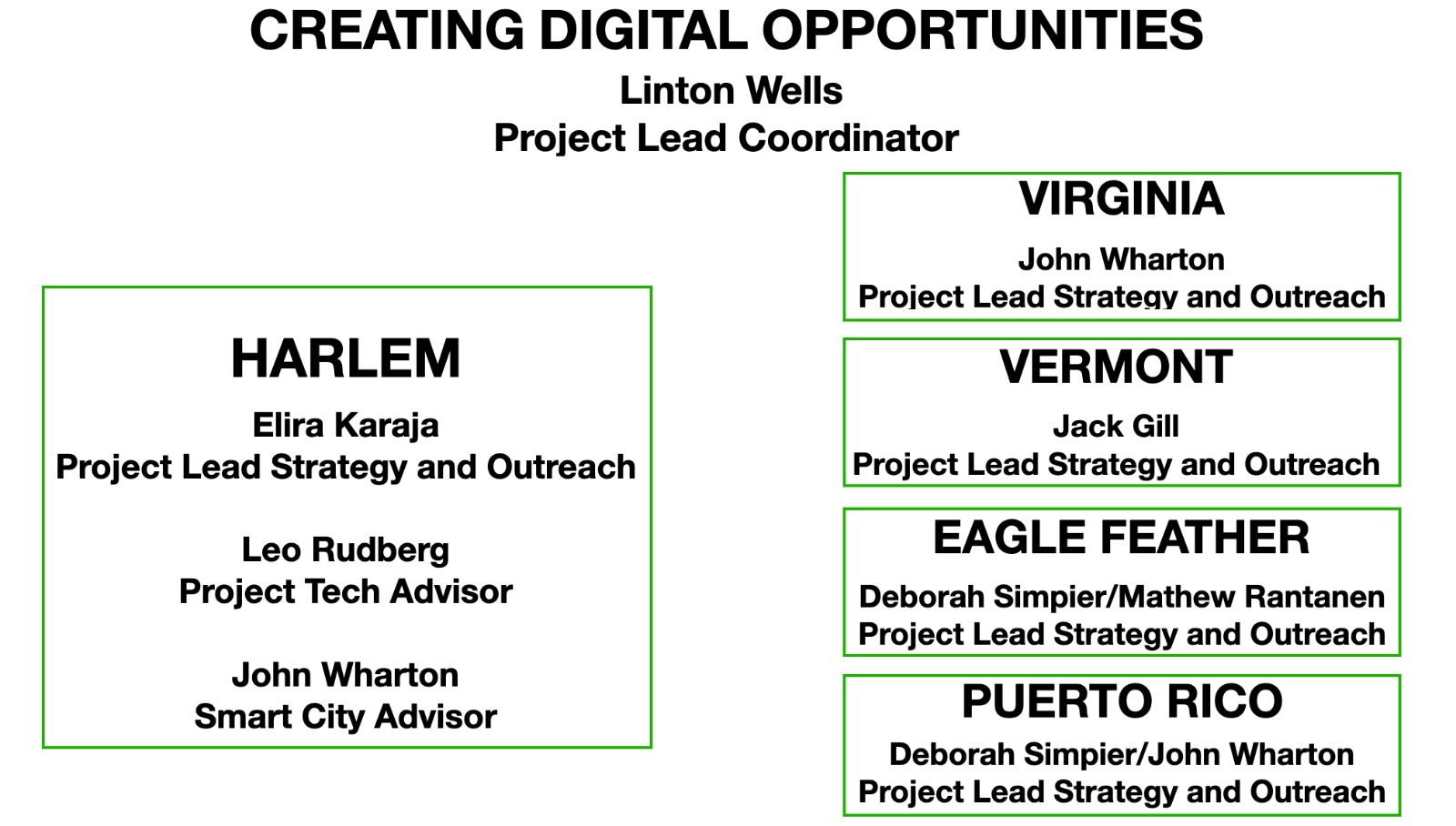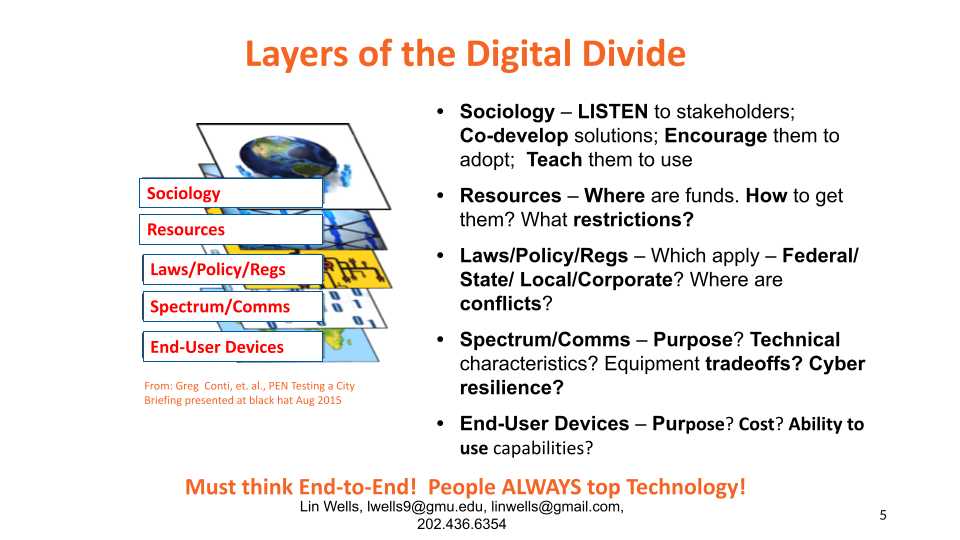 The struggle against Covid-19 has underlined how digital inequality reinforces existing social inequality. Closing the digital divide in under served communities is crucial as effective, digital connectivity promotes community resiliency and economic development. These capabilities also have become essential to families, businesses, as benefits of smart city technologies accrue to those who are more connected. STAR-TIDES project on "Building Digital Capacity" bridges between social science and technological research connecting technological potential, policy and execution. It focuses on building trust in under served populations through –
Understanding context-specific digital service needs within these target populations.
Stakeholder mapping and learning on how they value of closing the digital divide, co-developing appropriate technological solutions, building the capacity to implement them, at varying levels of sophistication.
With the community stakeholders who will use them. Such stakeholders include policy makers, service providers, businesses and, very importantly, households.
Once solutions are chosen, local STEM educators can train recipients of end user equipment, and build enthusiasm among teens and tweens on STEM topics to share with their cohorts.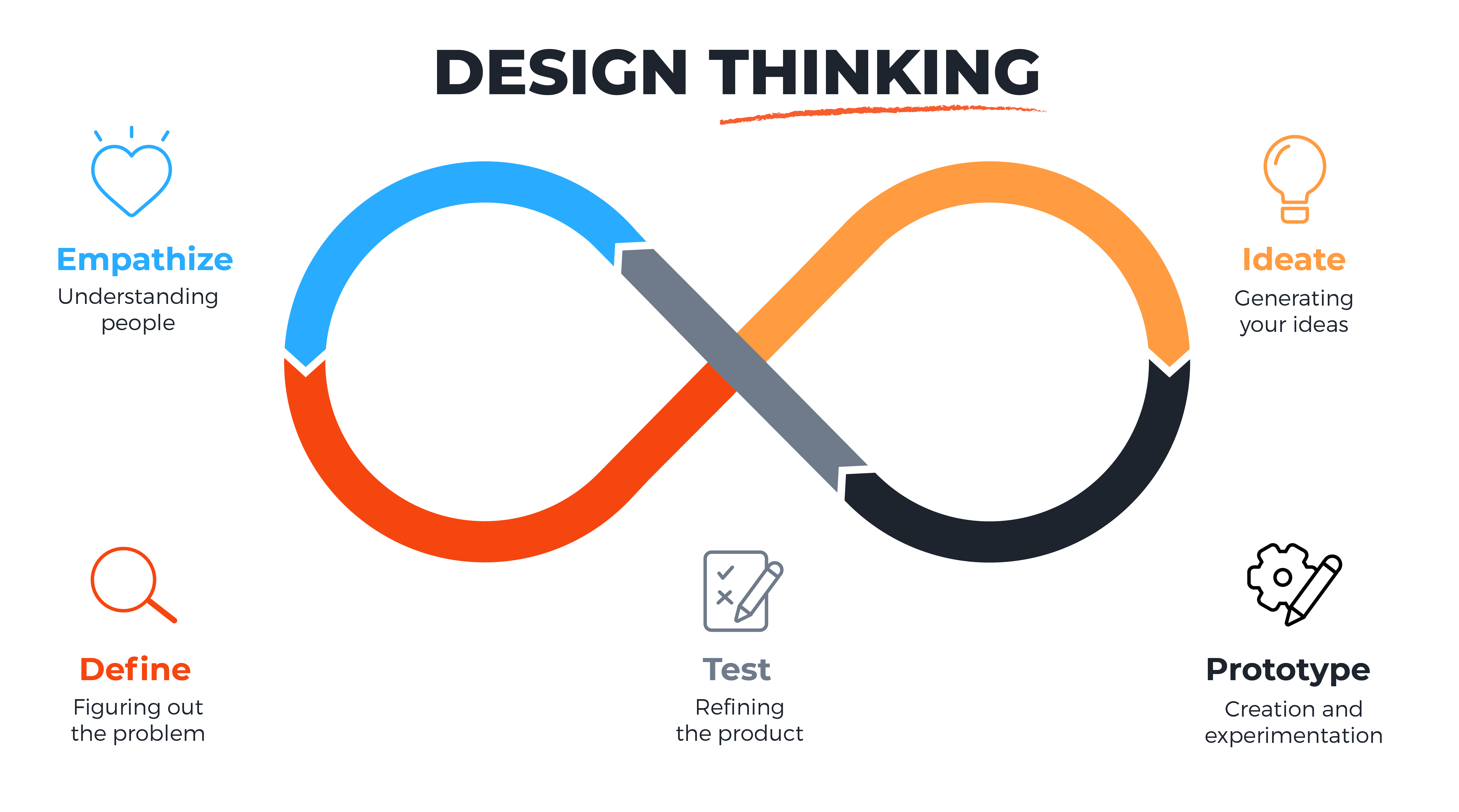 According to Citizens Committee for Children of New York more than 500,000 households in New York City lack internet access [1] – and digital inequities are preventing the city's most vulnerable populations from accessing financial and food support, education, and needed health and behavioral health services in this time of crisis.
This part of the Research Project focuses on how the digital divide is affecting households in Harlem with the current necessity of remote learning and working – with telehealth as an additional topic to study. To enhance digital services for their citizens, service providers and community leaders have to consider complicated technical issues involving connectivity, bandwidth, and end user equipment. This in order to meet current and future objectives from telework to telemedicine to distance learning. Goal setting for enhancing digital services needs to engage end-users in inclusive, responsive, and deliberative ways. To this end, we developed an approach focused on community needs, combining System and Design Thinking with Sociological and Behavioral approaches including story telling and qualitative and quantitative questionnaire design.
Partnerships: Silicon Harlem – https://www.siliconharlem.com/
Dr. Linton Wells, is the Founder of STAR-TIDES, the global knowledge sharing network which is a part of Center for Resilient and Sustainable Communities (C-RASC) at George Mason University.
Elira Karaja, Ph.D., Economist and Sustainability Specialist, UN System. GMU C-RASC Affiliate and CEO and Co-founder of AGORA https://www.theagoramethod.com/
[1] https://cccnewyork.org/data-publications/new-york-citys-digital-divide-500000-nyc-households-have-no-internet-access-when-it-is-more-important-than-ever-before/